Rent a garden plot
Once you are a member of Hilton Harvest you can request to rent a garden plot. We currently have a waiting list but p
lots usually become available fairly often. A
llocation of a plot will be at the discretion of the Committee and subject to availability of garden beds, need of the member and prior involvement of the member. Once you have been allocated your plot, p
lotholders are invited to garden on Saturday mornings when experienced members of the garden are available for help and advice so you can learn more about how to grow veggies and meet fellow gardeners!
Plot holders receive:
a garden bed, soil & reticulation

access to

gardening tools

access to compost, blood and bone, seasol, clay and other supplies kept in the compost shelter
Your obligations:
Tend your garden continuously - we expect poeple to garden roughly weekly (or let us know if you cannot).
Keep weeds at bay in and around your bed
Help out at busy bees and put your hand up when we do a volunteer call out
Pay your fees of $70/year or $30/year for concession plus your general membership. Once you have been allocated a plot we will askyou to pay. PLEASE DO NOT PAY UNTIL YOU HAVE BEEN ALLOCATED A PLOT.
All the details of your obligations are detailed in our management plan here.
Please email us here if you would like to go on the waiting list for a plot.
Powered by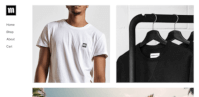 Create your own unique website with customizable templates.