The Olive Grove
For 2018 we have booked in two olive picking dates; one for individual memebers (as in previous years) and one for picking so we can sell the oil for fundraising. The dates are Monday 9 April 2018 for Hilton Harvest members to pick olives for pressing for their own use and Monday 28 May for a communal picking day so we can sell oil to raise funds for Hilton Harvest.

Details coming soon!


---

​The Olive grove was planted with the help of our year one friends at Hilton Primary School in June 2015. Some trees in the olive grove are best for oil and make small fruit, and some are best for pickling and make larger fruit.

Every year in April we organise the Great Hilton Harvest Olive Oil press where Hilton Harvest members are invited to gather olives from Hilton Harvest, their own gardens, neighbours, verges and parks. We weigh what each person has picked, and then pool them together. We do a run to an olive press (either

Jumanga Olives

or

York Olive Oil

) and they turn our olives in to beautiful Hilton Harvest special blend olive oil!

If you want to get in on the olive oil action become a member and

subscribe to our e-newsletters.
Powered by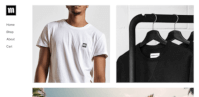 Create your own unique website with customizable templates.